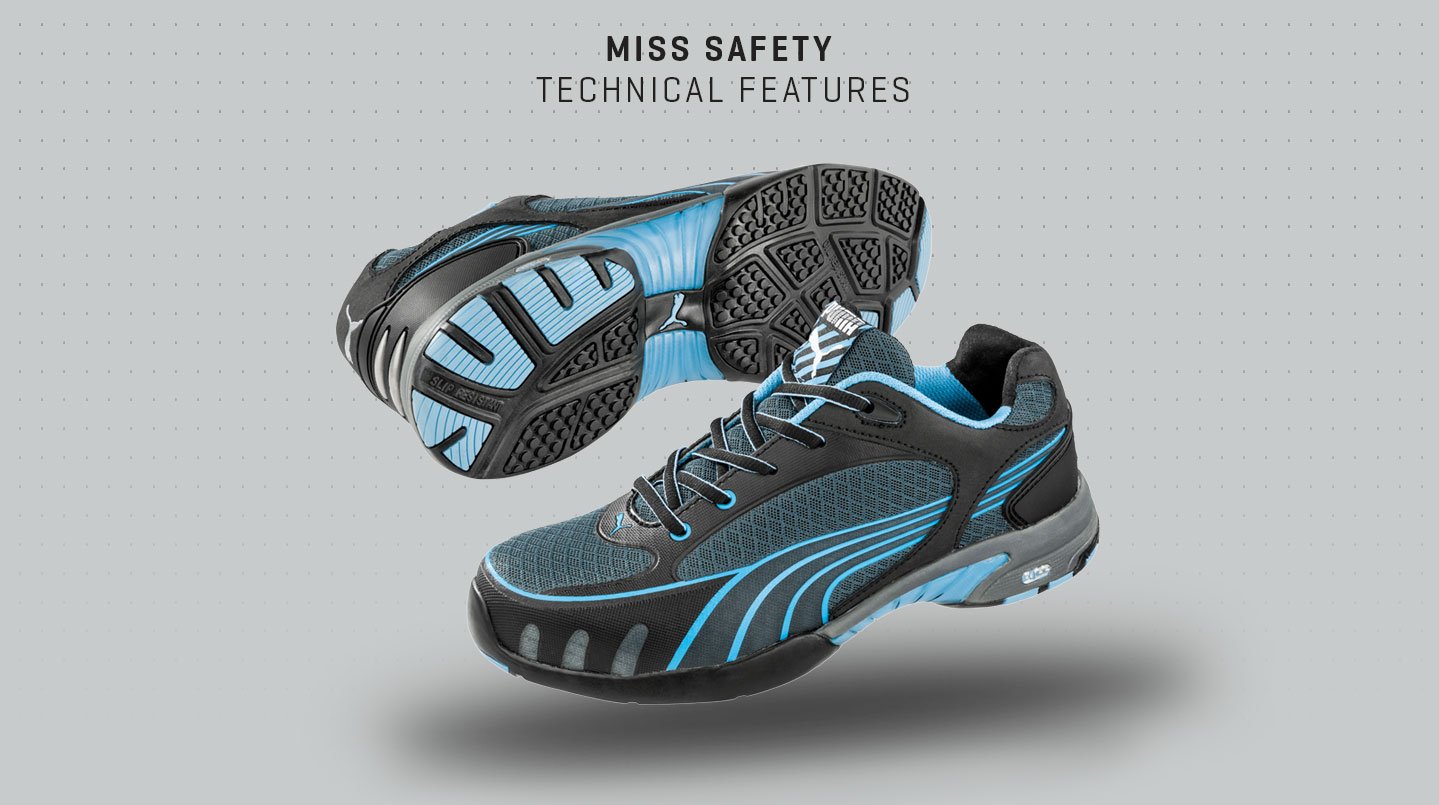 RUBBER SOLE
This 300°C heat resistant HRO rubber outsole with it's differently shaped profile elements offers optimal mobility and safe contact with the ground. Due to the increase of the rotation point, friction and thus tiredness can be significantly reduced.


ROTATION POINT
The special feature of the sole is the integrated rotation point. This point in the area of the inner metatarsus is the most overused element when walking during the job. By reinforcing the rotation point, friction and thus fatigue is greatly reduced.


idCELL
The idCELL element in the heel area consists of a very soft sponge EVA midsole and perfectly absorbs impacts and shocks when the heel strikes the ground.


FAP® FLEXIBLE ANTI PENETRATION
The flexible anti perforation midsole made out of ceramic-coated fibers, protects the feet completly from penetrating objects.


EVA MIDSOLE
We injected thousands of tiny bubbles in this ultra lightweight midsole for an optimal cushioning and an improved flexing action of the foot.


EVERCUSHION BA
This anatomically designed footbed provides a high level of comfort and moisture control, giving a pleasant foot climate.
This footbed, as used in high performance sports shoes, is made from a soft, opencell, resillent foam that will not compress in wear, which assures a high level of cushioning, breathabillity and moisture regulation.
COMPOSITE TOE CAP
New developed synthetic protective toe cap with more space for the toes, lighter than a common steel cap; antimagnetic and thermally insulating.