Shipment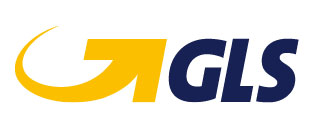 On a daily basis we ship many orders of the best Puma Safety and Albatros working shoes to both bussiness and private customers in The Netherlands, Belgium and Germany. Free shipping above € 50,00 (incl TAX). Below we require € 7,50 shipping costs.
We ship with GLS, a well trusted shipment company, and we always provide our customers with a Tracking code for their shipment on the day we send the package on its way to you.

Want control over the delivery date?
Sure thing! With all of the orders we send our customers a shipment confirmation with tracking information by email. Within this GLS FlexDeliveryService email there is a link which leads you to a page where you can select the prefered delivery day. Another option is to contact our customerservice to discuss the possible delivery days.

Pick up your package at a local drop off point?
No problem! Within The Netherlands you can choose between 550 GLS Packetshops or GLS warehouses. This works the same as selecting a delivery date; use the shipment confirmation email to select one of the drop off points. Just place your order as you normally would, with your invoice address as shipping adress, and on the day of shipment select the drop off point in your neighborhood.
Use the GLS site and enter your postcode to find the nearest location.

Delivering at your neighbours or preferably not?
Sometimes when people are not at home when a package arrives, transport companies try to deliver the package to one of the neighbours. If you really don't want this, please place a note in the comment field of the order, or contact us after you have placed the order.


Delivery time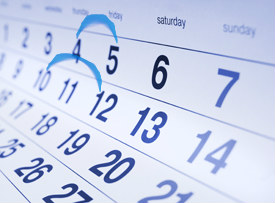 The delivery time starts on the day after you have placed the order. All orders have to be paid in advance (except when using Klarna afterpay) for us to take it into progress.
Most orders will be shipped within 10 

working

days, unless otherwise noted on the product page
Shipment takes just 1 day in NL and BE.
Did you select pickup at our showroom in Groningen? Then you will receive an email as soon as your shoes are reserved for you.

All orders on our webshop are handled with care and we do our best to give you the best service and webshop experience. Do you have any questions before, during or after placing your order? Contact us anytime by email and on working days from 9:00 til 17:00 hrs by phone. We are happy to help you.
Shipments going outside of The Netherlands



 Belgium: free above € 75,- (incl TAX), otherwise € 10,-  (incl TAX) shipping costs. Delivery time just 1 day after shipment. 


 Germany: Free above € 100,- (incl TAX) otherwise € 10,-  (incl TAX) shipping costs. Delivery time 2 to 3 working days.

For our visitors from Europe and beyond: Thank you for finding us! But please note that we cannot ship shoes or other products to countries further than these countries listed above. This is due to the extra time that the orders require and the fact that changes or returns are too expensive for both sides. Please make sure to have a delivery address in The Netherlands, Belgium or Germany, then we are happy to be of service to you.
 
Returns and exchanges
Returning or exchanging your order is only possible within 14 days after recieving your order. This is by European law the standard waiting time when you can see and try the product (but not use it, unless you keep it). If you want to return, make sure the shoe box, packaging and labels are exactly the way you received them. Ripping off labels or damaging the shoebox unnecessary takes away your right of returning. 
Shipping costs for returning an order are to be paid by the customer. The shipment of an exchanged product (like an other size) is at the cost of us. In case of a faulty delivery from our side, we will of course refund the shipping costs.
To return a package to us, make sure it's packed the way you received it and ship it with a shipping company of your choice to:
E-Puma.nl
Gotenburgweg 23
9723TK Groningen
Netherlands 

Please make sure the invoice is added to the package as well. Write down your choice of Return or Exchange on it. In case of Exchange, please write down which size you want instead.
Returns will be processed within just a few working days and in case of an exchange on that moment the new delivery time starts. In case of a Return we will refund the total purchase money on the same bank account we received the payment from. 
For any questions, please contact our customer service desk.