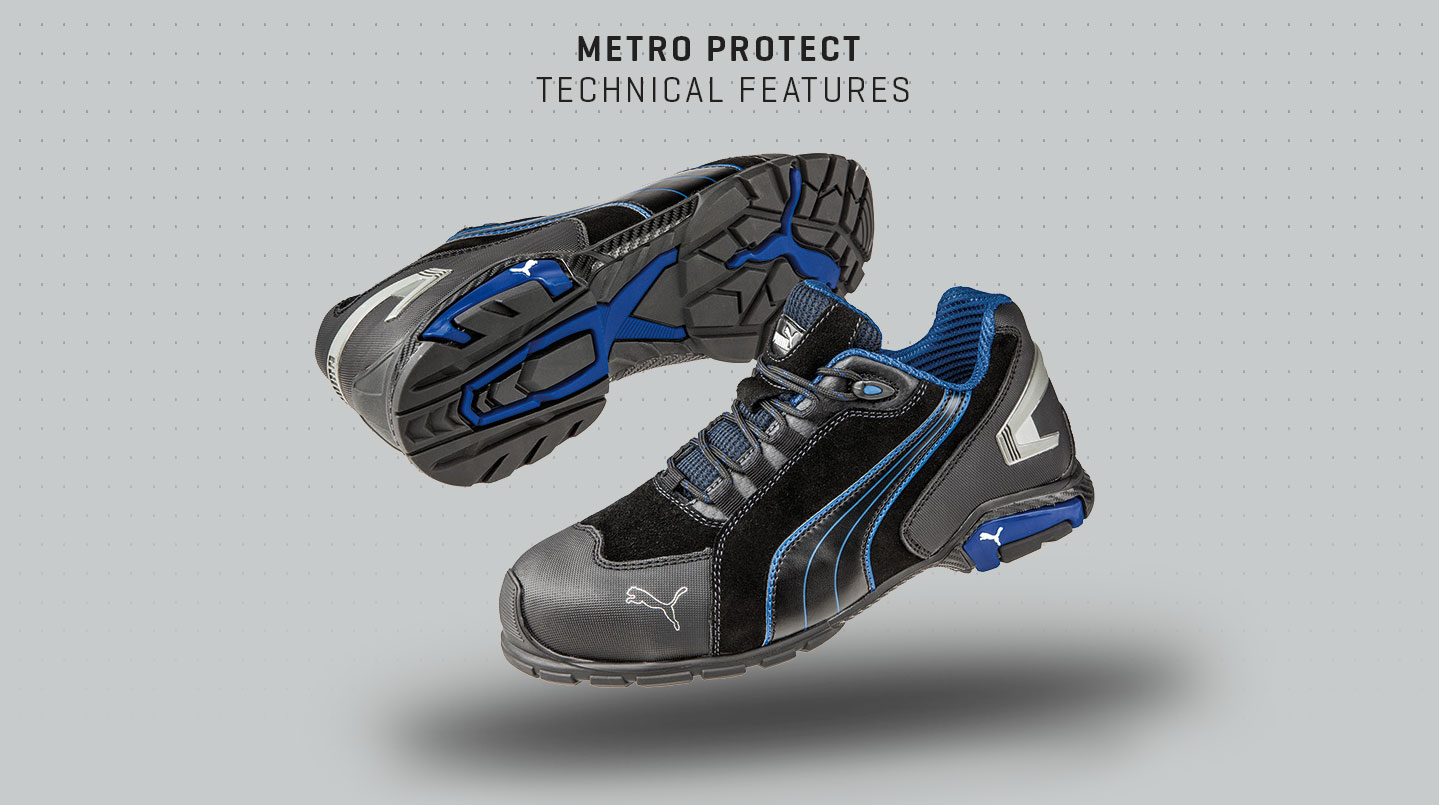 METRO SOLE
The unique full TPU outsole provides the performance features you know from high performance football shoes in safety wear for the first time, i.e. slim sole design, high durabillity, top grip and great flexibillity. 
The drawn up scuff cap avoids abrasion of the leather in the toe area when working on your knees.


EVERCUSHION® PRO
The structure of this insole provides lightweight cushioning from occuring until the end of the movement, thus relieving the pressure zones. It's durable fabric cover and the perforated area at the forefoot ensure both breathability and comfort.


EVA CUSHIONING PAD
The EVA cushioning pad integrated in the heel area ensures optimum shock absorption during ground contact.


ALUMINIUM TOE CAP
Same protection as steel but 50% less weight. Due to the low thermal conductivity there are less cold spots in the toe area. The spacious fit ensures for a pleasant comfort.


UPPER
We use innovative materials to combine a superior comfort with the best performances.


FAP® FLEXIBLE ANTI PENETRATION
The Flexible Anti Penetration midsole made out of ceramic-coated fibers, protects the feet completely from penetrating objects.