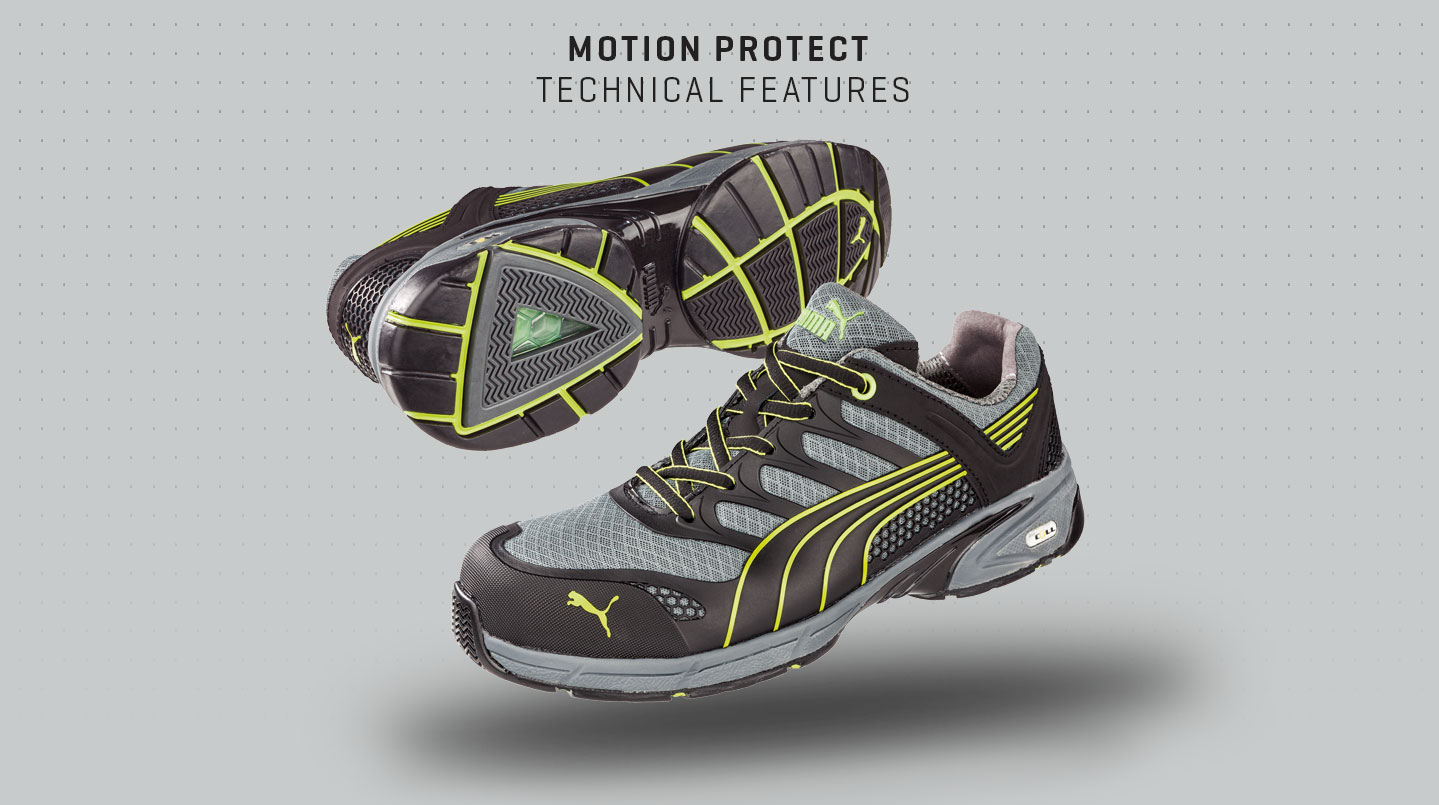 EVERCUSHION BA
This anatomically designed footbed provides a high level of comfort and moisture control, giving a pleasant foot climate.
This footbed, as used in high performance sport shoes, is made from a soft, opencell, resillent foam that will not compress in wear, whichi assures a high level of cushioning, breathability and moisture regulation.


duoCELL
A few layers of CELL-elements reduce the impact forces at your heel and ensure a durable cushioning.


TORSION CONTROL SYSTEM
Our TPU torsion control system in the waist of the sole provides you with a better support and stability.


RUBBER OUTSOLE
This 300°C heat resistant HRO rubber sole with it's wraparound heel is inspired by the latest running technology.
The sole profile with it's diagonal grooves ensure a perfect flexibility and a secure contact to the ground.


COMPOSITE TOE CAP
Synthetic protective toe cap, lighter than a common steel cap; antimagnetic and thermally insulating.


FAP® FLEXIBLE ANTI PENETRATION
The flexible anti penetration midsole made out of ceramic-coated fibers, protects the feet completely from penetrating objects.


EVA MIDSOLE
We injected thousand of tiny bubbles in this ultra lighweight midsole for an optimal cushioning and an improved flexing action of the foot.