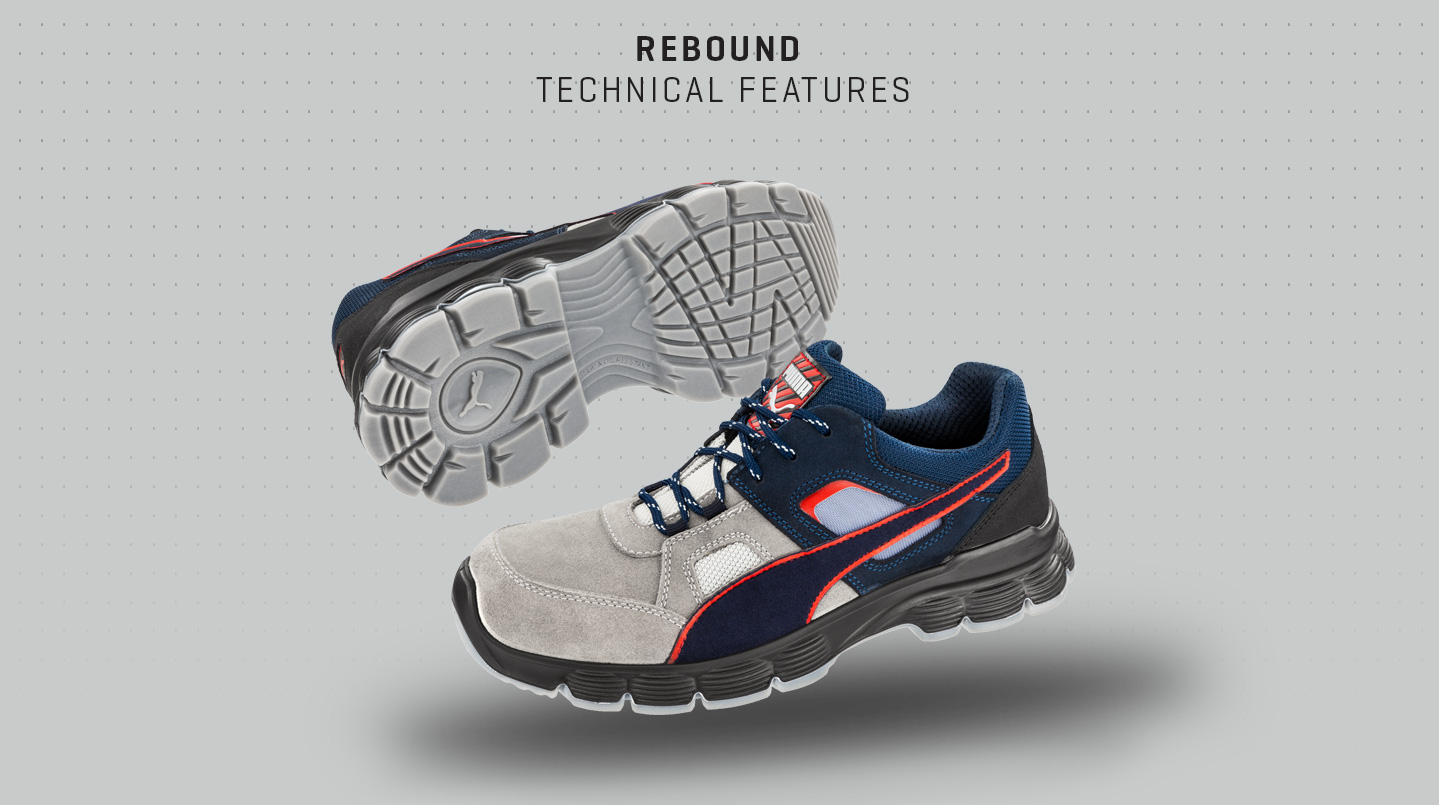 PU OUTSOLE
Abrasion resistant, durable, yet flexible, this sole runs and runs and runs...
The profile provides a high slipresistant, even on wet surfaces. The abrasion-resistant sole material is ideal for working on sensitive floors.


STEELCAP
Synthetic protective toe cap, lighter than a common steel cap; antimagnetic and thermally insulating.


FAP® FLEXIBLE ANTI PENETRATION
The flexible anti perforation midsole made out of ceramic-coated fibers, protects the feet completly from penetrating objects.


BOUNCE MIDSOLE
This midsole is made of a special PU that contains a significantly higher number of small bubbles than in common PU midsoles that guarantee an optimum of underfoot cushioning while reducing the weight significantly


EVERCUSHION® PRO ESD
The structure of this footbed gives you an optimum of cushioning from the first contact to the ground until the end of the move, giving relief to the compression zones. It's durable fabric cover and the perforated area at the forefoot ensure both breathability and comfort.